Get full access to our exclusive fitness center for only  350, – per month
Use FOMO Fitness – It's a must!
Exercising on a regular basis helps you to be physically and mentally prepared for challenges at work and in everyday life. Physical activity is absolute key to prevent office pains, minimize sickness and to be energized and productive throughout the day.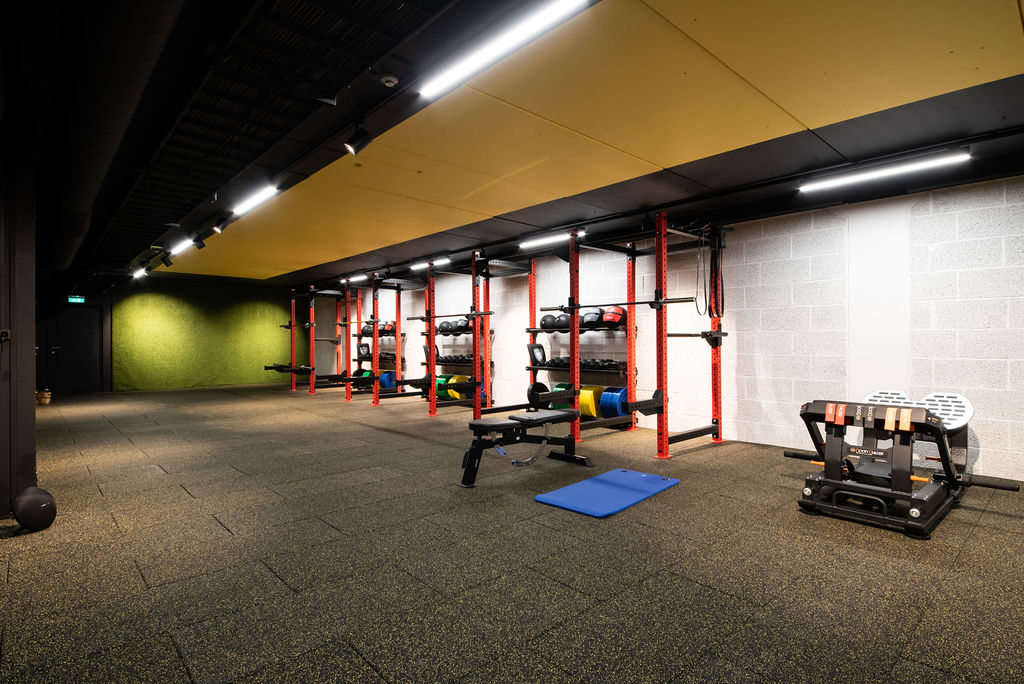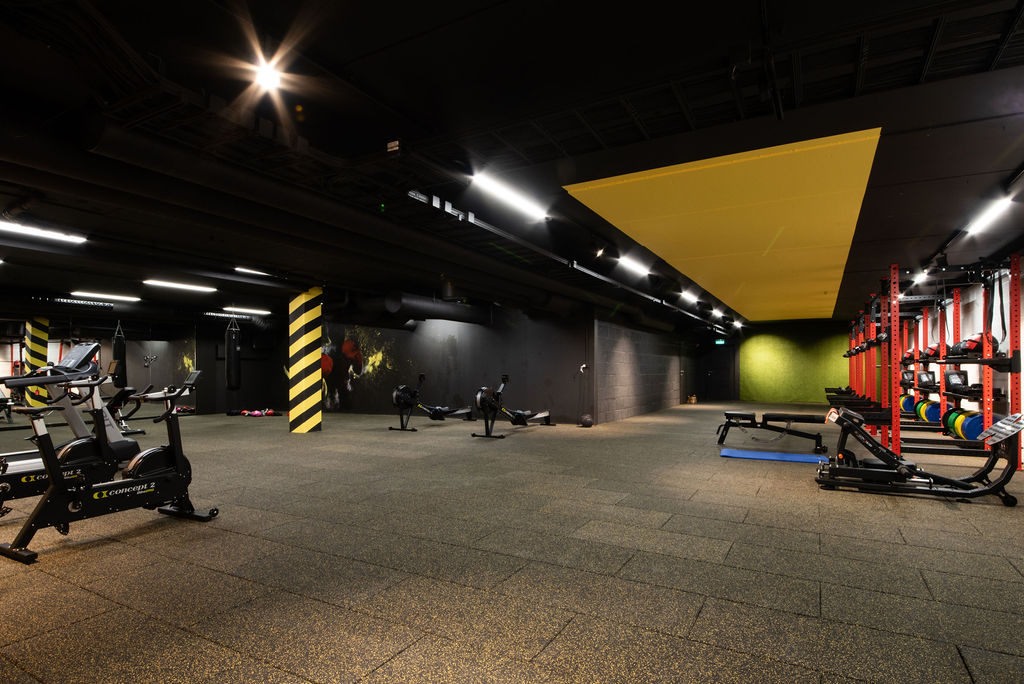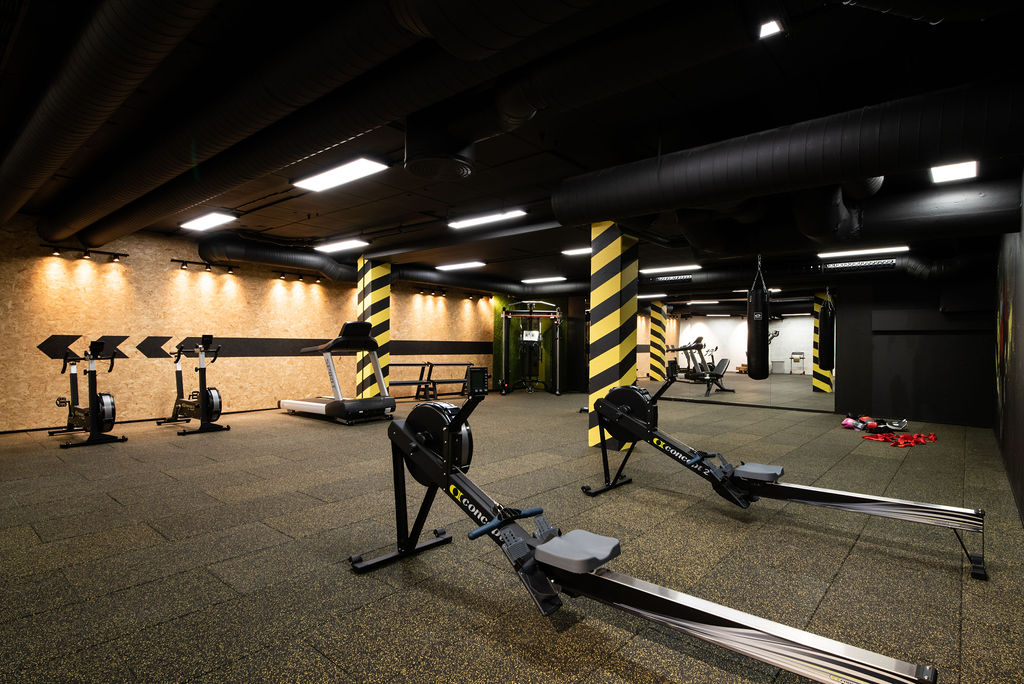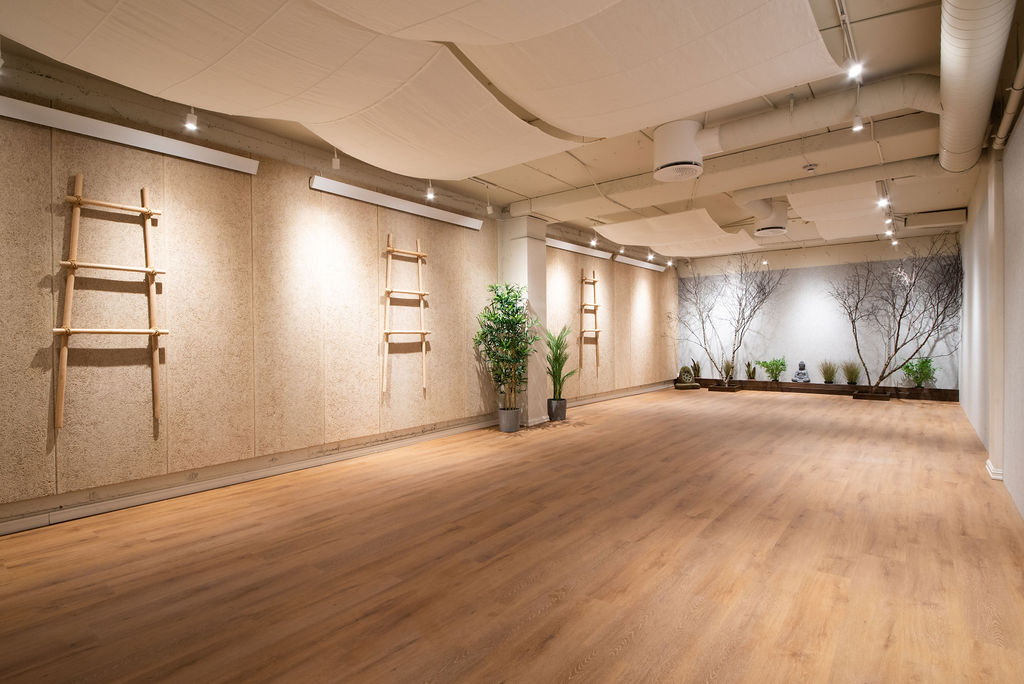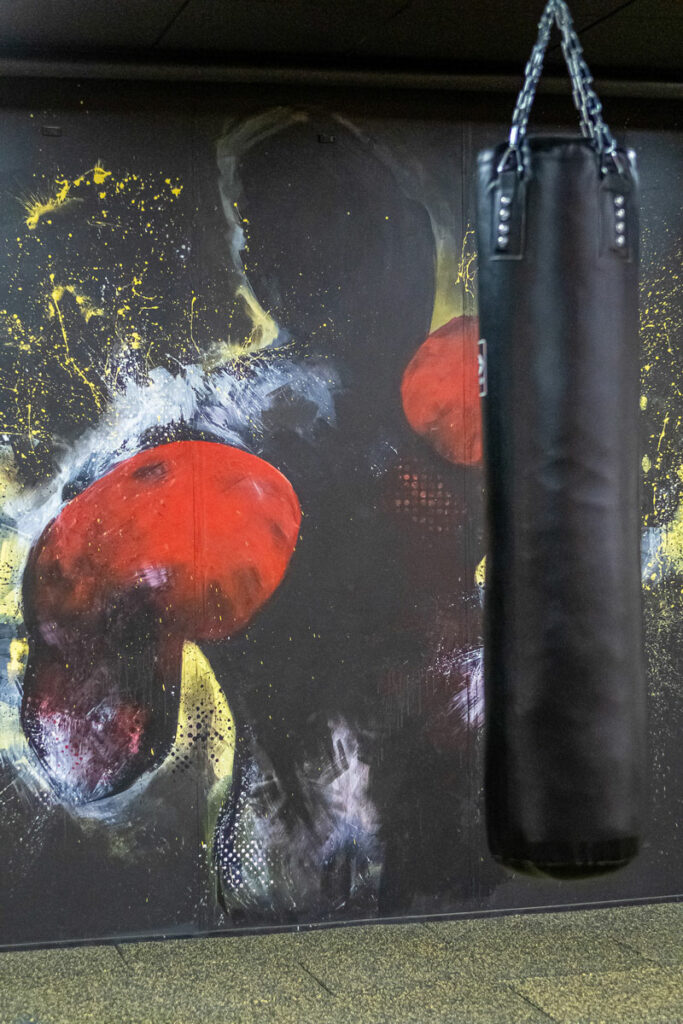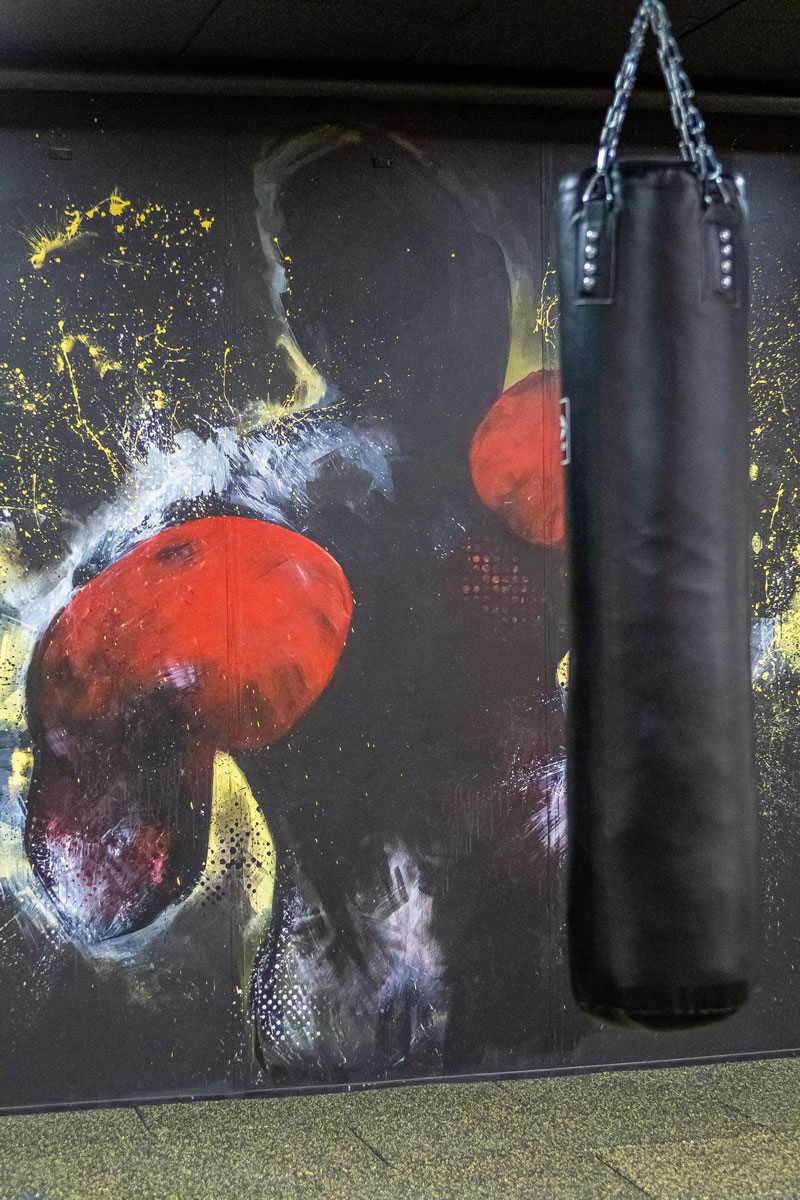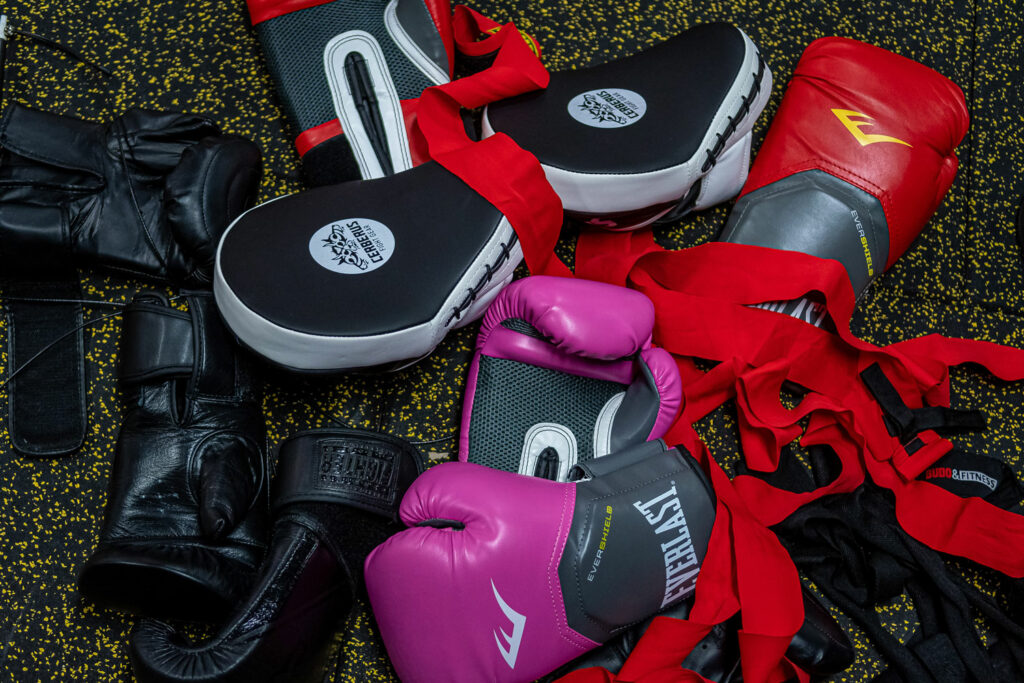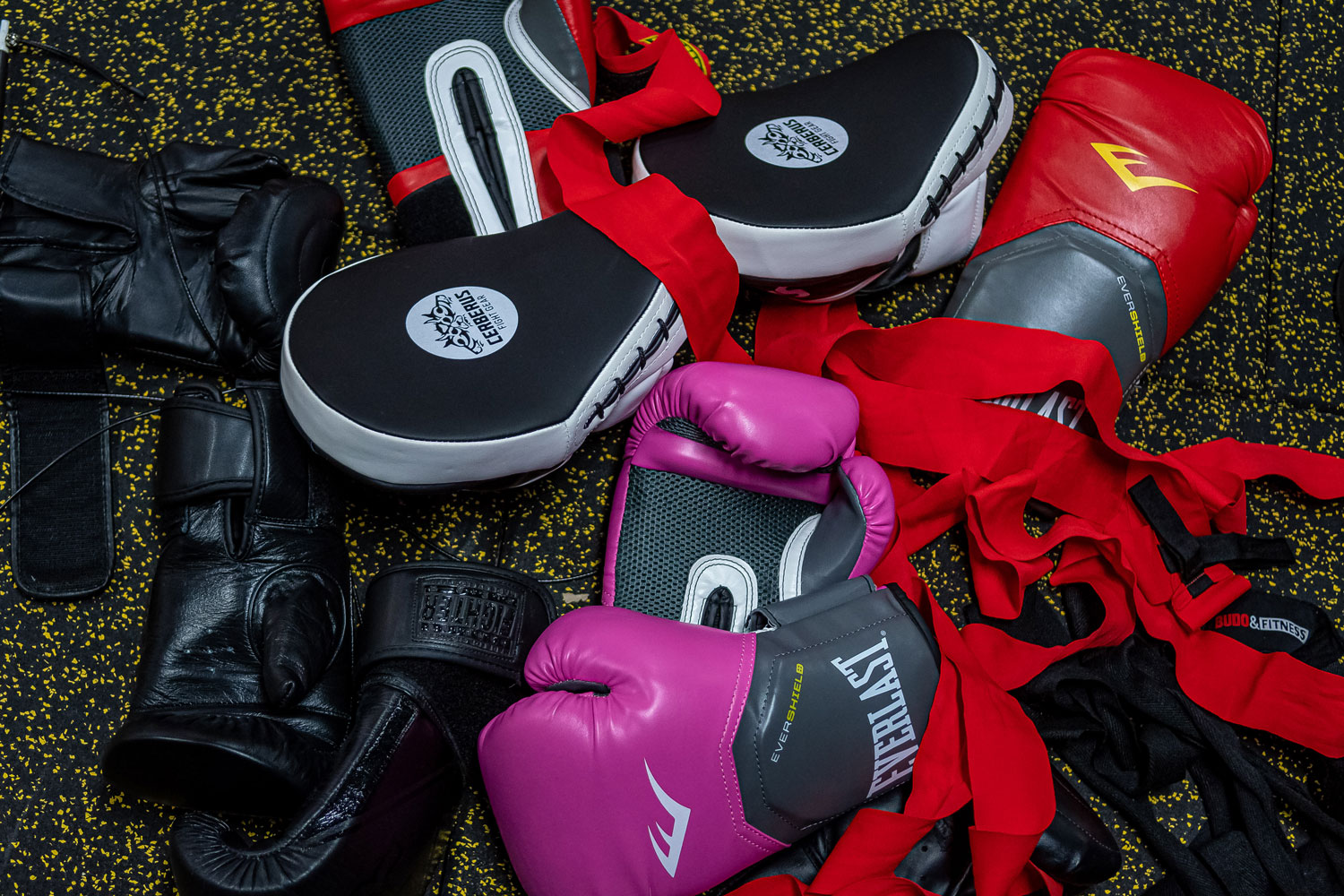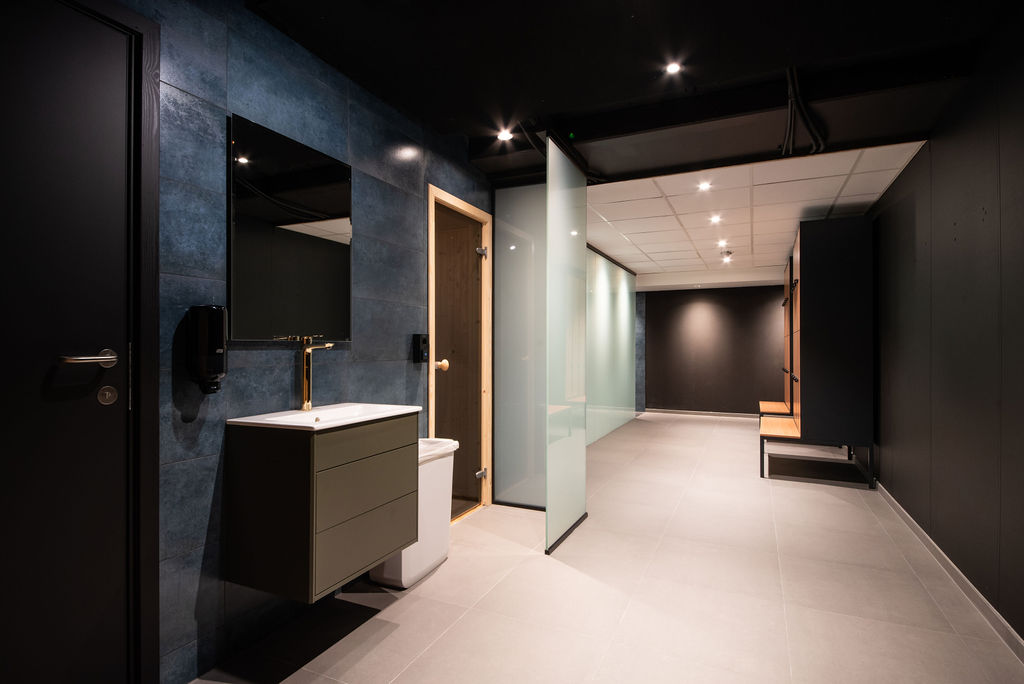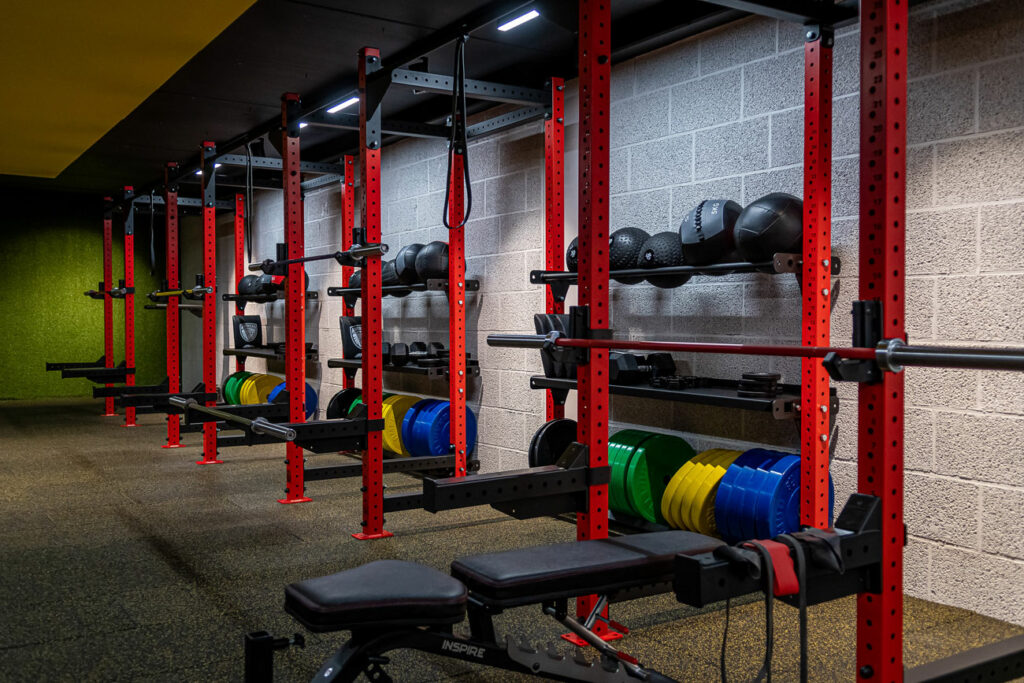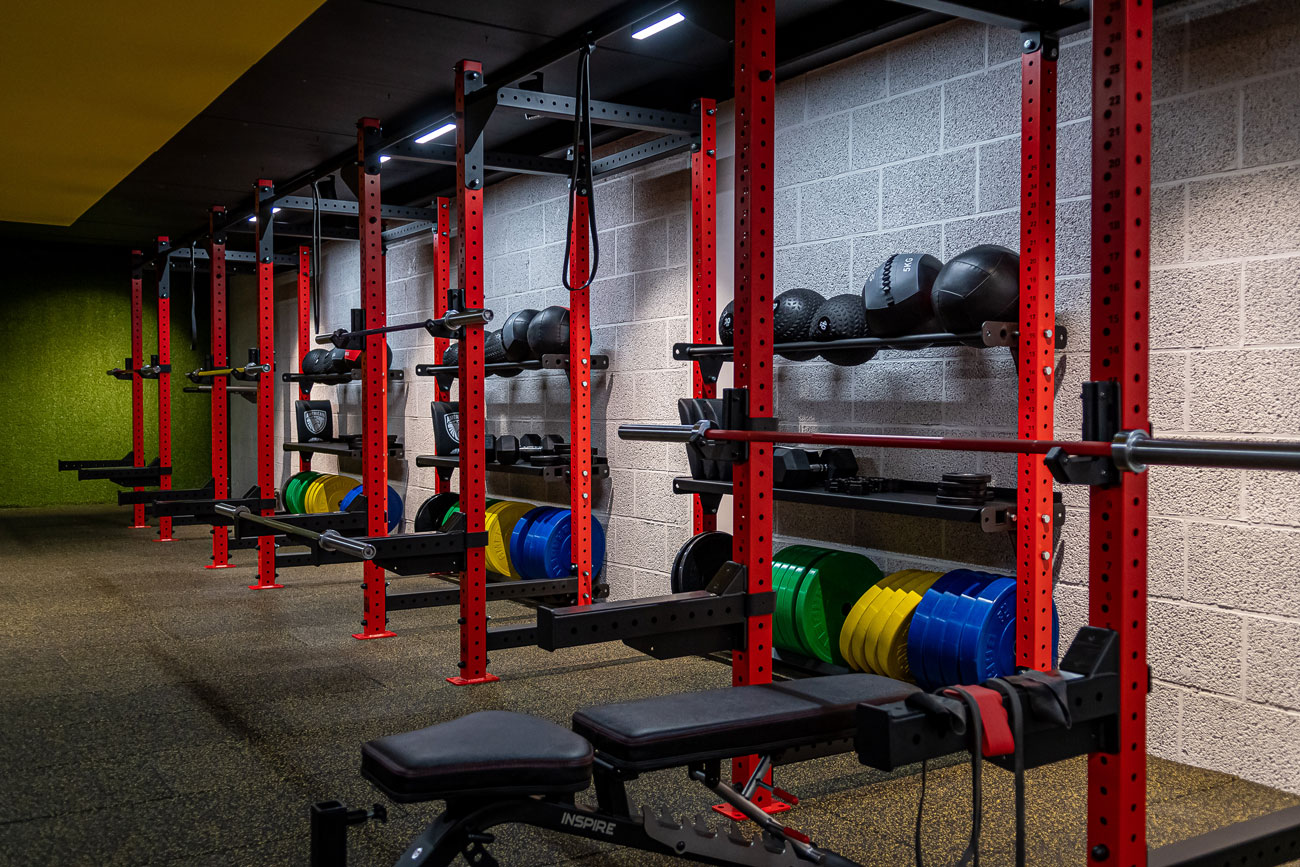 Exclusive Gym Facilities
FOMO Fitness center provides you with a 400 sq.m. exclusive fitness center, including free weights, cardio equipment, yoga hall, wardrobes and sauna. In addition, we have upgraded with more lockers and drying room for wet clothes.
The fitness center includes a wide range of exercise equipment such as Rigs, Dumbbells, Kettlebells, Wall balls, Treadmills. Rower, SkiErg, BikeErg, Functional trainer, Boxingbag and so on. ENJOY it!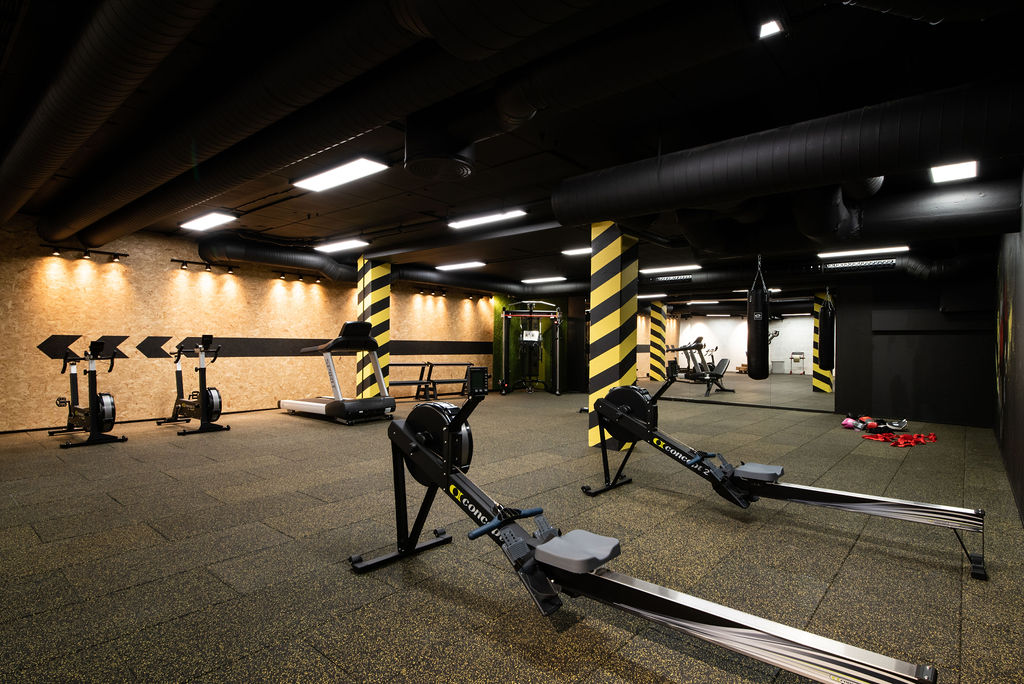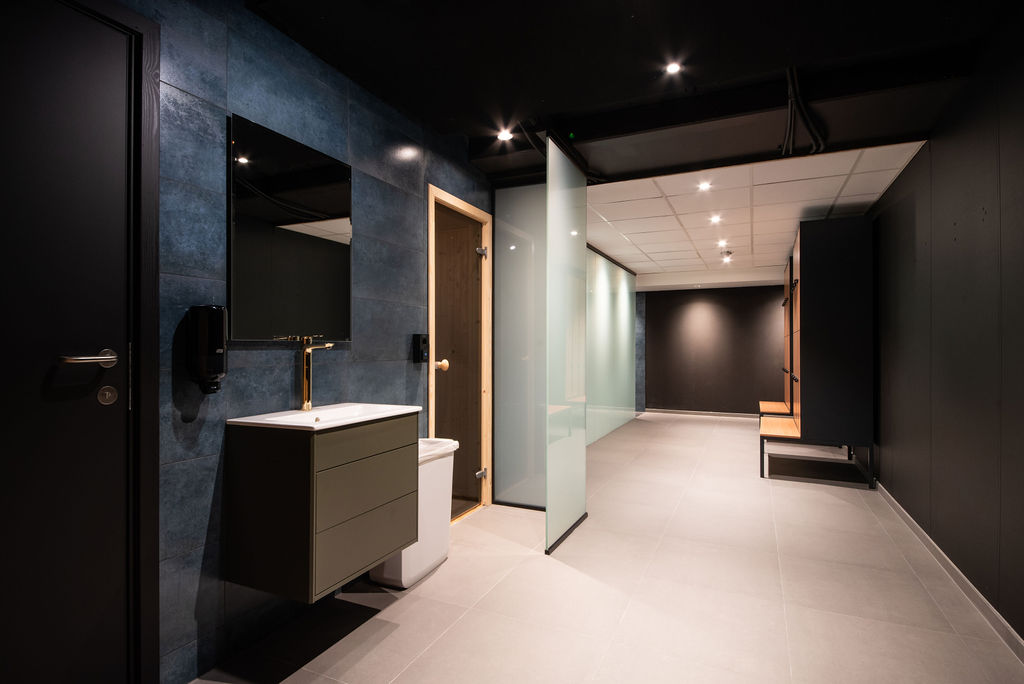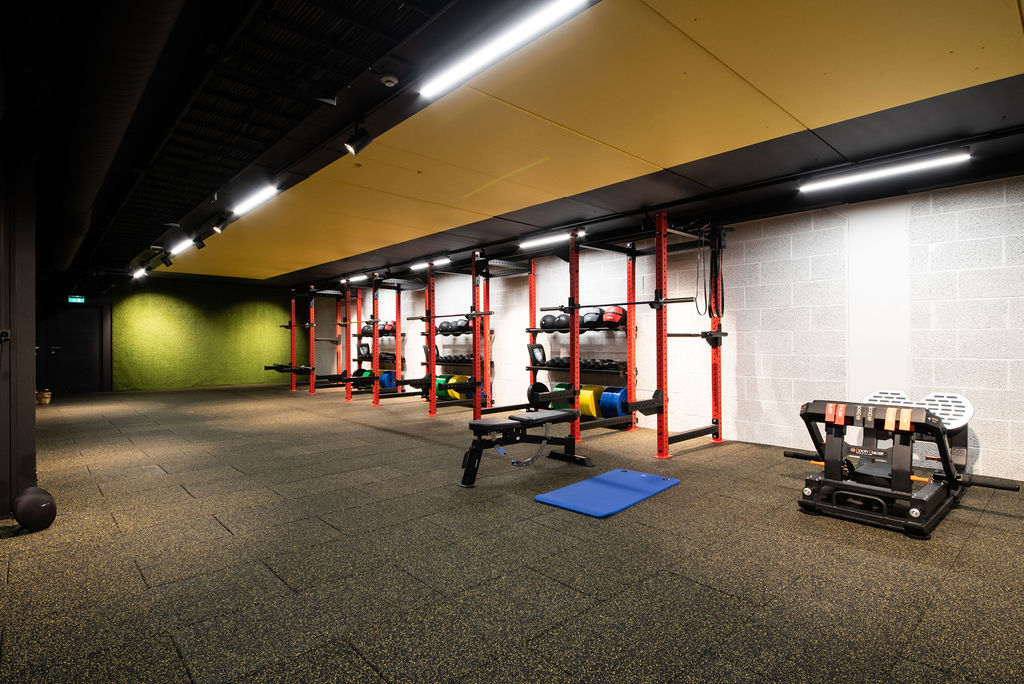 Every week we offer group sessions of high quality designed to inspire and motivate. Our group sessions have varied content and suits most people's needs, training level and interests. Our instructors guide you through different classes, everything from stretching to high-intensity circuits and strength sessions.
Weekly schedule for group sessions will be planned periodically and dynamically change to demands and wishes from our members. We use the SPOND APP as information channel for our group sessions and booking.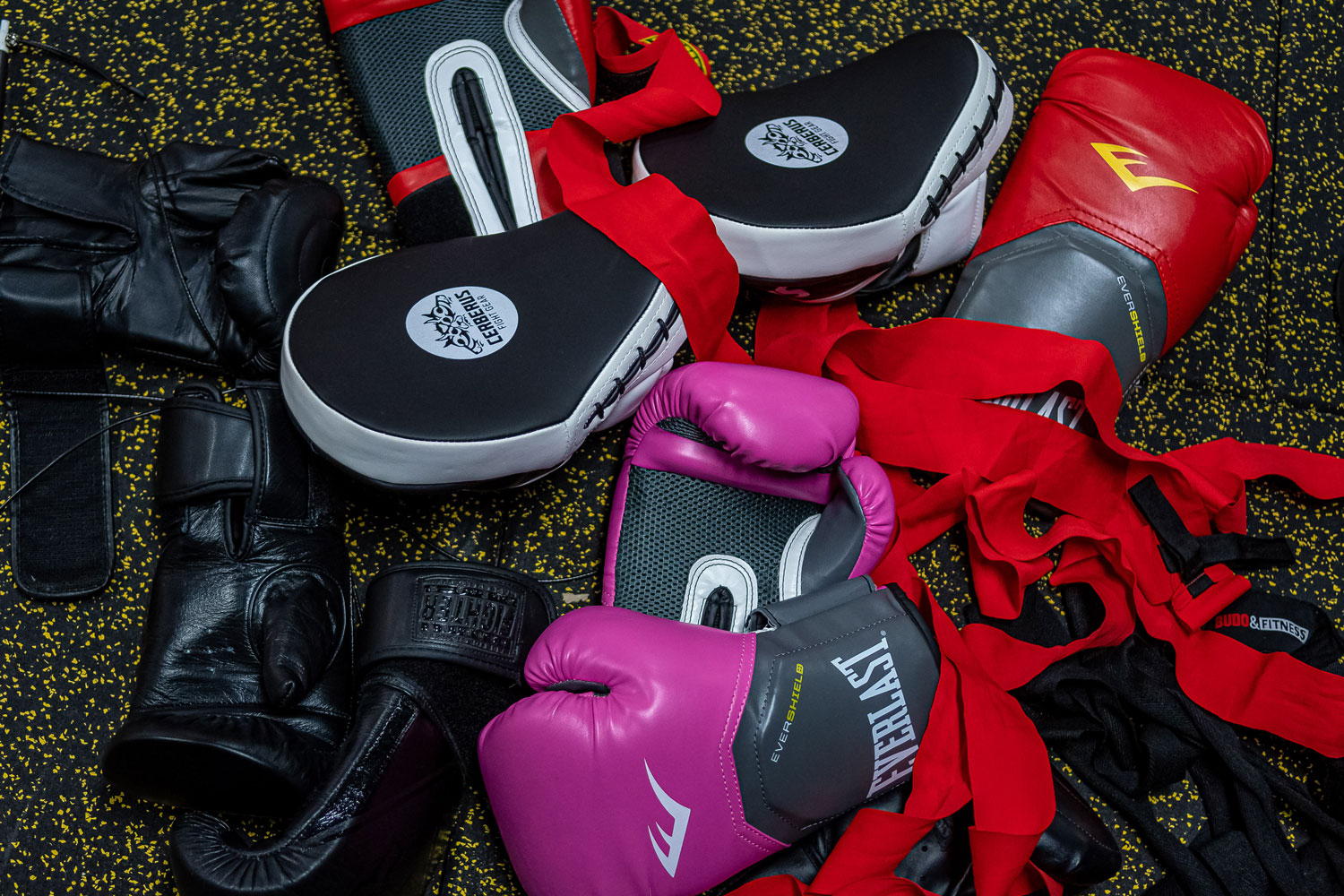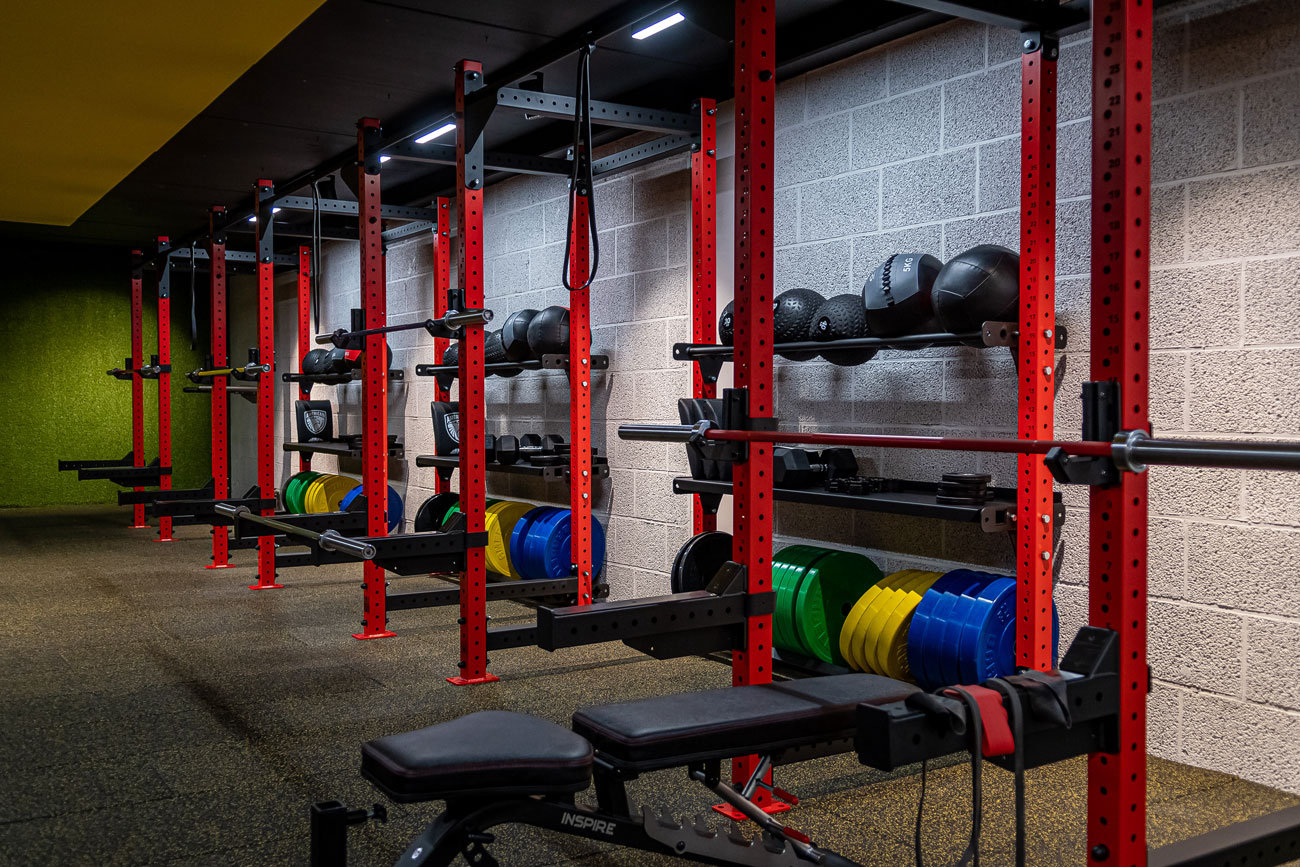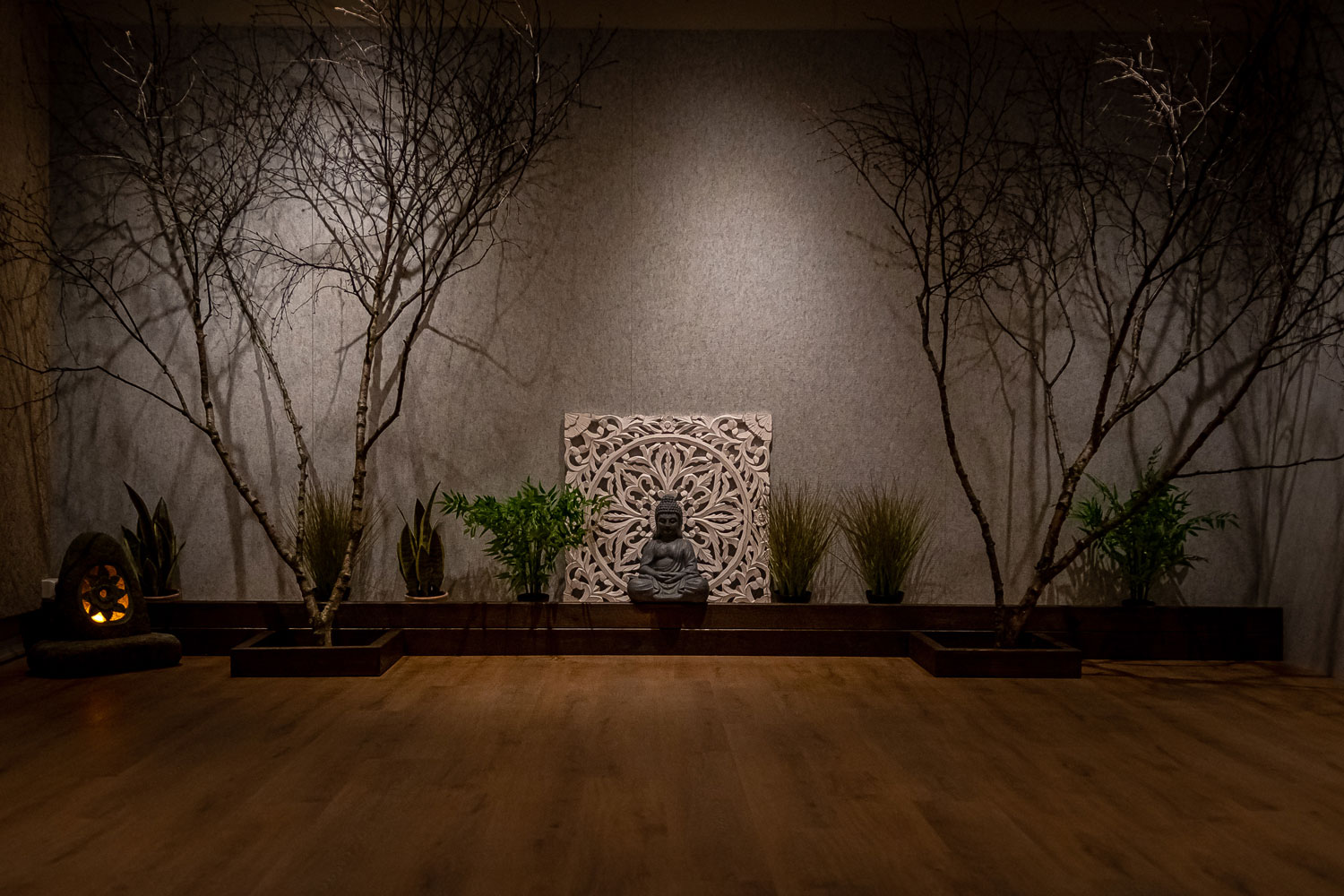 To get the most out of your membership, book sessions with a personal trainer!
We will plan and design a work-out plan suited for your fitness level, needs, and goals. We are ready to push and motivate you through effective and fun workouts! You don't have to be a member of FOMO Fitness to train with a Personal Trainer.
Prices from 475,-
Personal training
FOMO Fitness is run by Anneli Bredal Dyvik and Eirik Haukali. Both of them have lots of experience as instructors and personal trainers for people of different age groups and levels.
Registration & practical Information
FOMO Fitness (by TRENINGSPARTNEREN AS) will invoice the membership fee in advance at the start of each month.
The membership fee can be covered personally or by the company. Register in the membership form under and choose to pay personally or to get covered by your employer.
REGISTER FOR MEMBERSHIP AT FOMO FITNESS
As soon as we register your membership, we will provide you with all necessary information about access key, group session booking and so on. Want to cancel your membership? Send us an e-mail before the 25th to avoid being charged for the following month.
Infection prevention at the gym
⦁ If you are sick or have symptoms of infection, stay home
⦁ Wash your hands before and after the activity
⦁ Wash and dry the equipment and surfaces before and after use
⦁ We recommend to you to use your own towel
⦁ We encourage you to leave your mobile phone in the changing room
QUESTIONS OUT THERE?
Contact: fitness@fomo.no or 915 34 628